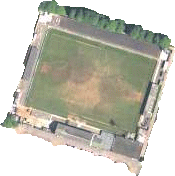 Home
History
About
Reports
Forum
Southbury
Trust
Links
Wallpapers

Green Lights
Room 101
Fanzine
Celebs
Blunderhill
Quiz
Fruitbat!
Archives

[1997/98] [1998/99] [1999/2000][2000/01]
Enfield fixtures and match reports for 2000/2001



November 2000
[Aug-Oct] [Dec] [Jan] [Feb] [Mar] [Apr] [May]
---
Enfield vs. Erith & Belvedere Sat 4th November FAT1

Canvey Island vs. Enfield Tue 7th November

Gravesend & Northfleet vs. Enfield Sat 11th November

Billericay Town vs. Enfield Sat 25th November

(FA Trophy 1st Round) 4th November 2000

Enfield (2) 4 Allen 33; Bunn 44; Hammat 75, 89
Erith & Belvedere (1) 2 Dimmock 3, 70


No match report
Back To The Top
(Ryman League Premier Division) 7th November 2000
Canvey Island (2) 4
Enfield (1) 1 Rattray

Match report by 'The Faithful' For those who didn't go, and there was a few, here is a review of events last night: When the team finally arrived (at about 8.10pm, don't coach driver's listen to the radio??) the ground was very soggy but playable. We had very little time to warm up, debutant goalkeeper Pat Jennings (son of) didn't even have time to handle the ball, but the game kicked off at about 8.20pm. After a scrappy start we scored very early on with our first real attack of the game. Bunn (I think) whipped in a reasonable cross and with the ball splashing about in the six yard box Rattray made the most of some poor defensive work to score. (Incidentally the reason Ratts was back in the side is that he has made peace with his team-mates after the events post-Harrow). The next 20 minutes or so saw Canvey start to show just how much quality they have as they knocked the ball about very well and broke at pace. After hitting the bar they equalised with a good strike from the edge of the box. For the rest of the half things looked reasonably OK as we matched Canvey and played some good stuff, however with a couple of minutes to go Canvey broke through and made it 2-1. The second half was regrettably mostly one-way traffic. Canvey have spent A LOT of money on quality players from the Football League and players like Tillson (ex Southend?) took control in the middle of the park (any idea of their wage bill?). Allen and Capone's game is based around flicks and the like but it was far from the pitch for all that and therefore we constantly were carved open. After Hammatt missed a fair chance Canvey scored a third with another fine shot from outside the box. The game got a bit niggly then and we had three or four players booked. It was becoming quite painful to watch as wave after wave of Canvey attack bore down on us and they hit the bar again. We never really looked like scoring in the second half and Canvey got their fourth with the last kick of the game. Team was: Jennings, Harvey, Cooper, Brown, McDonald, Morgan, Allen, Capone, Rattray, Bunn and Hammatt. Subs: Morris, Watson and someone else. Sadly it was like watching us about five years ago, home to some lowly Ryman Premier League club, putting four past them and having enough chances to hit at least eight (another couple of goals wouldn't have flattered them). We didn't play THAT badly. The fact is that with the current financial situation we just have to hope to get anything from games like that. It's the games against Purfleet, Grays, Maidenhead etc that we have to make sure we win. Get enough points to stay up to reduce the amount of work we have to do when TL finally goes. Man-of-the-Match would be difficult Rattray? Bunn? who really cares?
Back To The Top
(Ryman League Premier Division) 11th November 2000
Gravesend & Northfleet (0) 1 82
Enfield (0) 0

No match report
Back To The Top
(Ryman League Premier Division) 25th November 2000
Billericay Town (0) 0
Enfield (2) 2 Bunn 19, 39 (pen)

Match report from the Enfield Independent Enfield picked up three points away from home for the first time this season with a 2-0 win at Billericay. Returning from an enforced two-week lay-off, the E's looked refreshed rather than rusty and thoroughly deserved the result. They moved up to 14th in the Ryman League premier division. Manager Jim Chandler said: "It was a superb performance, one of our best of the season. Billericay aren't the best side but they still had to be beaten. We adapted to the conditions quickly and passed the ball around well. "We were also tight at the back and it was our first clean sheet of the campaign. Bunn's first goal was an absolute peach. The result has given us a lot of confidence and hopefully we can take that into the next match." Steve Magona, a triallist from Boreham Wood, made his debut for Enfield at the back in place of Lee Harvey who has returned to St Albans. In difficult conditions with the wind behind them in the first half, the E's played some fluent football with Bunn and Jamie Morris making inroads on the flanks. They took the lead on 19 minutes when Brian Hammatt fed the ball wide to Bunn who beat his defender and blasted his 20-yard shot past home keeper Gavin King from an acute angle. The same combination saw the visitors go 2-0 up on 39 minutes as Hammatt was brought down by King inside the box and Bunn struck home from the spot with confidence. At the other end, Pat Jennings jnr was in good form and almost emulated his legendary father by scoring from his own box. His huge clearance bounced over King but dropped just over the Billericay crossbar. Enfield continued to dominate in the second half with Hammatt heading just wide on two occasions. Kevin Rattray was back to his best and played an authoritative role in midfield.
Back To The Top
2000/2001 EFC details
The statistical content below is owned by Jim Cunneen.You may not copy or distribute documents, pages or content without the express written consent of Jim Cunneen as the applicable copyright owner.
2000/01 Stats
Career