When TGTLS News is published, all the big names come out in force...
Jim and Lynne Cantle were awarded the "unsung heroes of football" award on Carlton Television in 1998. Nobody at Enfield could be really surprised at this award, considering all the hard work the couple put in to the running of the Kid E's supporters club. Not the sort of people to let a good photo opportunity go amiss, the couple armed themselves with copies of issue 21 of TGTLS News, then went in search of some names. The thing is - the names actually came looking for THEM.
Celebrity readers included: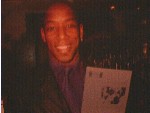 Ian Wright - knows good taste when he sees it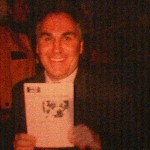 Gerry Francis - a regular seller of the magazine at Southbury Road these days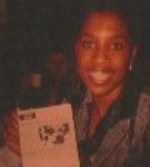 Michelle Holmes From the world of athletics comes Michelle, who found the time to sweet talk Jim into taking this photo. Steady, Jim!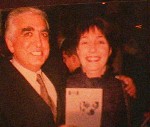 'So - well situated off the M25? Any chance of a ground share next season?' Sam the man agrees terms with Lynne for the Dons move to North London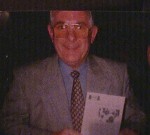 Carry on don't lose your head... though it's a little too late for Alan Mullery at Barnet. Incidentally, Alan was telling us of a little story to do with his former club, a deflated football, and a bicycle pump. Guess you are all just gonna have to buy issue 22 of TGTLS News for the full SP.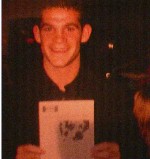 Err... famous boxer... but I don't know much about the sport.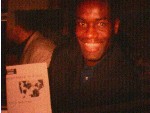 Robbie Earle completes the list.
Back To The Top