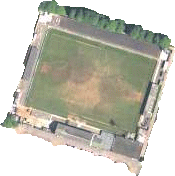 Home
History
About
Reports
Forum
Southbury
Gazette
Trust
Chat
Dave Jones
Links
Wallpapers

Green Lights
Room 101
Fanzine
Ballboy
Celebs
Sid
Blunderhill
Quiz
Shamed
Fruitbat!
Archives

Links to Isthmian websites.
Plus other football links to this site


Links to 50 leagues here
I have updated all of the links that Neil has created over the years, so hopefully there will be no dead links. If you would like to add your own site to this list, send me a quick e-mail and I will update the site accordingly. All the misscelaneous and Essex Senior links are at the bottom of the page.
Non League
Non League On The Net The original website was closed down on February 28th 2002 after being dumped by the newly formed Rivals365 network. You have no need to worry, as the editors decided to set up their own version!
Ground Frenzy A fantastic website featuring grounds from all over Britain and some parts of Europe. Southbury Road features in the Non-League grounds, so why not check it out and leave a message?
The Ryman League official website This is excellent! Everything you could possibly need to know about the Ryman league - shame we aren't in this particular league setup - yet!
Enfield and Enfield Town related
Official ETFC site (1) A superbly run website by the former editor of this site!
Talk of the Town End (2) Enfield's original fanzine. The longest in existence
Enfield Ladies (3) All you ever wanted to know about Enfield Ladies
Isthmian Links
Abingdon Town
Aldershot Town - Shots Web
Aylesbury - Ducks on the web
Basingstoke Town
Bedford Town
Berkhamstead Town
Billericay Town (1) Blues Review. All the better a site for the fact that the bloke doesn't even live in this country!
Bishops Stortford
Bracknell Town
Bromley
Camberley Town
Canvey Island
Carshalton Athletic's official site
Chesham United
Corinthian Casuals
Cheshunt FC
Clapton
Croydon FC
Dagenham & Redbridge
Dulwich Hamlet
Epsom & Ewell
Farnborough Town
Gravesend & Northfleet.
Hampton & Richmond Borough Includes a fanzine review. Nice touch
Harlow Town
Harrow Borough
Hendon
Hitchin Town
Hornchurch
Horsham
Leyton Pennant
Marlow
Slough Town (1)
Slough Town (2) The official site
Southall With pics of their old ground.
Staines Town - Gold-n-blue fanzine
St. Albans
Tooting & Mitcham
Tring Town
Walton & Hersham
Dan Villanis' Walton & Hersham site
Ware
Wealdstone (1) - The Supporters Club
Wealdstone (2) - StonesNet
Windsor & Eton
Wokingham Town Check out the tunes from Wokingham Town!
Worthing.
Yeading.

Misscelaneous and ESL Links
Basildon United
Brentwood FC
Burnham Ramblers
Saffron Walden Town
Southend Manor
Garforth Town
Ciderspace The unofficial Yeovil Town FC Online Fanzine
Burton Albion The lads behind Brewersnet



Supporters Direct